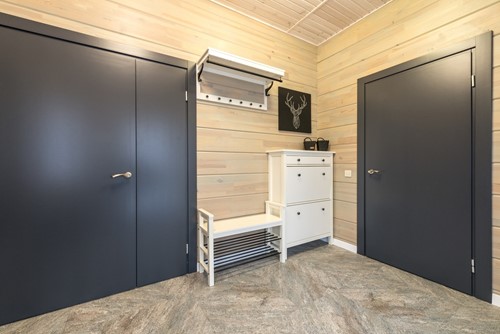 The primary entrance to any house deserves an attractive aesthetic with reliable security. Property owners often select thick, hardwood materials because they provide curbside appeal and durable strength. Steel doors remain something of an afterthought because they are more closely associated with commercial buildings, which may not appear to have the same design prowess.
But the advanced technologies and design elements integrated into today's steel doors place them on an equal footing with others in their class. Today's steel doors provide a wide range of proven benefits as well as concerns. If you are considering replacing an existing exterior door, these are things to consider about steel options.
Energy efficient
Steel doors rank among the most energy-efficient compared to leading materials such as wood or fiberglass. Steel doors can effectively prevent air leaks, and quality products generally include secure foam insulation.
Structurally sound
Except for extreme heat, steel doors are generally not affected by weather conditions. Wood tends to fluctuate as seasonal temperatures rise and fall, and they can warp when wet. Steel, by contrast, remains an immovable object.
Sturdy
Steel ranks among the most secure materials when deterring break-ins. Many products are integrated into a metal frame and robust locking systems. Wood and fiberglass doors, while typically secure, may not be as secure as a stainless steel door.
Finishes
Contemporary steel doors can be ordered with a wide variety of finishes, mimicking natural wood and other textures. Consumers can also select from wide-reaching color options or pre-primed products, leaving the final color up to DIY homeowners to decide after installation.
Damage
Although steel doors resist showing ordinary wear and tear, hard impacts can leave dents and scratches. Unlike wood doors, property owners cannot easily fix these imperfections with putty and paint.
Rust
The flipside of wood doors warping or peeling is steel doors can show rust after scratched protective coatings come in contact with rain and moisture. This possibility tasks people with sometimes sanding and repainting scratched steel doors.
Installation
A handy DIYer typically possesses the tools and carpentry skills to install wood and fiberglass products, largely because they come with wood casings that only require leveling and screwing into 2x4 framing lumber. Steel doors generally employ metal casings that often require advanced skills to install.
By conducting a little research and considering the pros and cons of different materials, you can make an informed decision about the best door for your home.