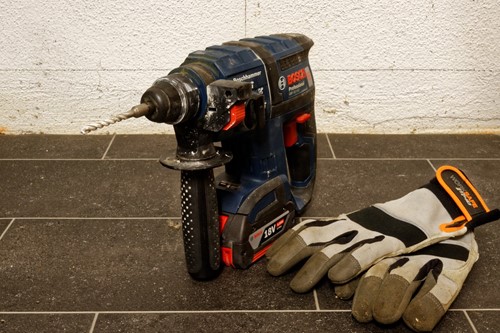 When you're doing DIY construction that involves using power tools or working with wiring, it's important to be aware of electrical safety. Working with electrical tools and equipment can lead to electrical shock, fires and other hazards if you're not careful. You can avoid these dangers by making sure you follow these electrical safety tips while tackling DIY construction.
Use GFCIs
Power tools are commonly used in several types of DIY construction projects. When you need to use one or more of these tools for your project, you should always plug them into ground fault circuit interrupters (GFCIs). These outlets help reduce the risk of electrical shock by interrupting the flow of electricity when needed.

Check Cords
Before you use any power tools, check the cords to make sure they're in good condition. Avoid using any power tool cords or extension cords that are frayed or showing other signs of wear and tear.

Wear Personal Protective Gear
Personal protective gear can keep you safe from injuries when you're working with power tools. Always wear this type of gear during your DIY construction projects when you're handing power tools. You should also use power tools that have insulated grips to reduce the risk of injury even more.

Avoid Overloading Outlets
When you need to plug power tools in for your DIY project, avoid overloading outlets. Using too many cords in one outlet can increase the risk of fires. You should also test outlet before using them for power tools to make sure they're working properly.

Cut or Drill with Caution
When you're using power tools to drill or cut into walls, use caution in areas where wiring or pipes are located. Otherwise, you could accidentally touch these, which puts you at risk of electric shock. You should take time to locate walls or areas with wiring and pipes before starting your DIY project.

Turn Off Power
When you're handling DIY projects close to wiring or other power sources, turn off the power to your home first. You can use manual tools or battery-powered tools while doing this part of your DIY construction project. Shutting off power helps prevent fires or electric shock from occurring.

Hire an Electrician
If you're unsure about any aspect of doing electrical work for your DIY project, you should consider bringing in a professional electrician. This helps keep you and your home safe while ensuring that this type of work is done properly.