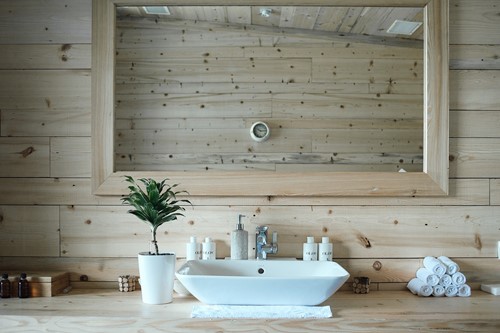 Renovating a bathroom is a major project. Before you can design and decorate your updated space, you will need to think of a theme. It's important to decide on a theme for your bathroom in advance as this will help you carry out the theme throughout the entire design.
These are a few tips that can help you narrow down the theme of your bathroom:
Consider Who Will be Using The Bathroom
The people who will be using your bathroom most frequently could have a significant impact on the theme that you choose. For instance, if you are redesigning an interior upstairs bathroom that is intended for your children, then you may select a theme that is based on a favorite character, color or book. If you are redecorating your guest bathroom, you may opt for a neutral theme that will be welcoming and comfortable for the people who are spending time inside your home.
Think About the Atmosphere That You Want to Create
A bathroom is a place where people escape to. They are often seeking privacy and respite, and you should keep this in mind when you are choosing your theme. In a master bathroom, you may be trying to create a spa-like atmosphere. In a half bathroom down in a finished basement, you may opt for a more utilitarian theme.
Keep Your Budget in Mind
Your budget will have an impact on the theme that you choose and your ability to carry it out throughout your bathroom. You should keep cost and prices at the forefront of your mind as you select a theme. For a lower budget, a simple theme may be best. If you are designing your dream bathroom you can consider a more intricate or complicated theme.
If you are having trouble coming up with the right theme for your bathroom renovation project, then you might want to consider a few of these trends:
The Black and White Bathroom - To create a bathroom with a simple, timeless vibe you can go with a black and white theme. This classic bathroom theme has worked in thousands of homes for decades and this trend shows no signs of slowing down anytime soon.

A Golden Glow Bathroom - While nickel and oil-rubbed bronze fixtures have reigned supreme over the last decade, the warmth and beauty of gold is coming back in style. You can consider using gold as an accent color in your bathroom. By investing in gold fixtures for your sink, bathtub and shower, you can add subtle hints of gold throughout your bathroom while creating an elegant atmosphere.
Popping Patterns - Wallpaper is back with a vengeance and the bathroom is the perfect place to try something new and incorporate a bold pattern. Both large and small bathrooms can accommodate bright, bold and luxurious wallpaper patterns, allowing you to have a bit of fun in a room where you have more freedom and flexibility.

It's important to select a theme that suits your own personality and preferences. Remember, this is your bathroom space, and you are the one who is going to be using it every day. You need to choose a theme that you love and feel confident in the choices that you make.